Crispy crab and cheese wontons are our go-to weeknight side dish. I often make these with sushi or curry dinners to add some crunch to the menu. Crispy crab and cream cheese filled wontons are deep fried and made to share with the whole table. Egg white addition helps create a fluffy texture.
Make sure to cook them just before serving dinner, they are best served hot, crunchy and steamy on the inside. Dip them in soy or plum sauce and enjoy!
Ingredients (~4 servings, enough to freeze extra)
1 green onion, finely chopped
4 imitation (or real) crab legs, finely chopped
6 oz softened cream cheese
18-20 wonton wrappers
1 T soy sauce
2 tsp sake
2 tsp mirin
1 tsp sugar
1 egg white
1 egg yolk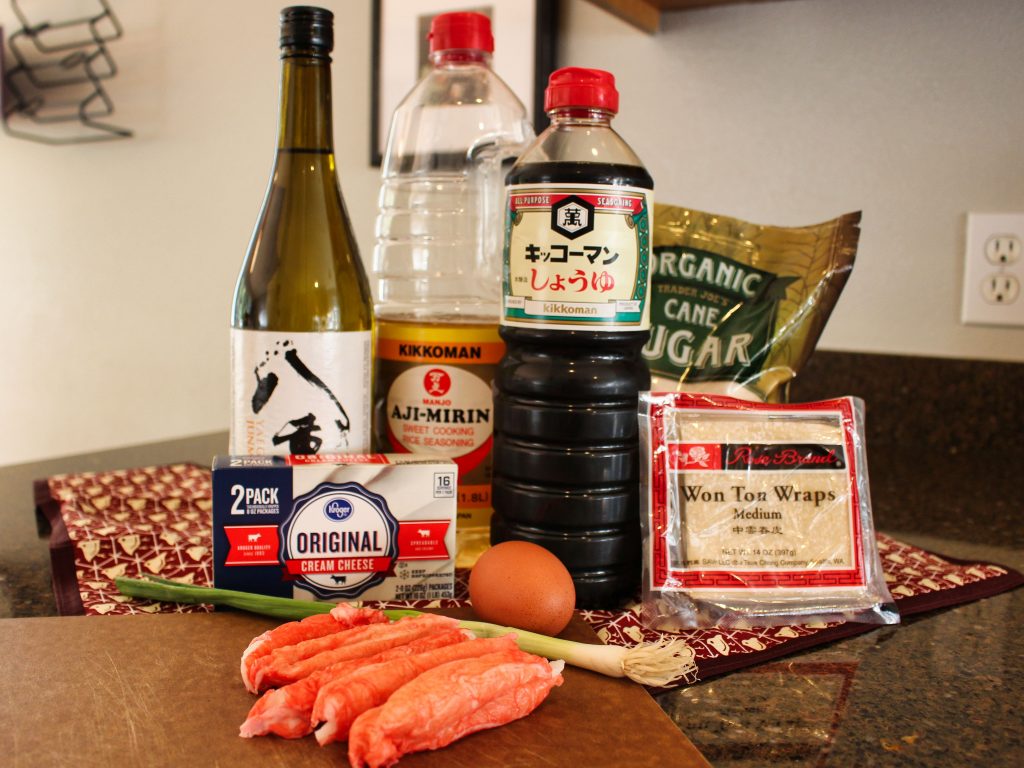 Directions
Mix onion, crab, cream cheese, sauces, sugar in a mixing bowl
Add the egg white and carefully fold in (this will make the nice pillowy texture inside!)
Beat the yolk with 1 T water, set aside
Lay out wonton wrappers, I use a granite board with parchment paper
Edge the wrappers with the yolk/water mix with your fingers or a brush
Fill wonton wrappers with ~1 T of crab cheese mix
Bring one side of the wrapper up to match the other and pinch with your fingers. There's many variations so try this basic one and see what works best!
Recommend: Put the wontons in freezer for 10-15 minutes before frying.
To fry: Heat neutral (vegetable) oil to 350, deep fry for ~5 minutes or until crisp and floating. You can also shallow fry and turn over halfway through!
To bake: Heat oven to 400 degrees Fahrenheit. Bake wontons for 10-15 minutes, flipping halfway through. Recommend washing the wontons with rest of egg/water mix for even browning.
Store: Store in freezer for up to a month! Allow to thaw 5-10 minutes before frying.